Delivering Predictable and Certified Performance
As a new technology, we believe it is vitally important to offer assurances to volume housebuilders that our systems are not only fit for purpose but are independently certified for structural and building performance.
We work closely with the NHBC and BBA to ensure our systems comply with Building Regulations and deliver predictable performance every time.
Future Proofed
Ultrapanel technology can be easily adapted to meet new legislative requirements around thermal and fire performance.
When you choose an Ultrapanel system you can rest assured your house designs are future proofed as the system can be fine tuned to help you meet future changes to Building Regulations.
All Ultrapanel systems are fully BBA Certified and NHBC Accepts:
Structural performance assured
Thermal performance assured
Fire performance assured
Condensation risk mitigated
Durability assured – 60 year lifespan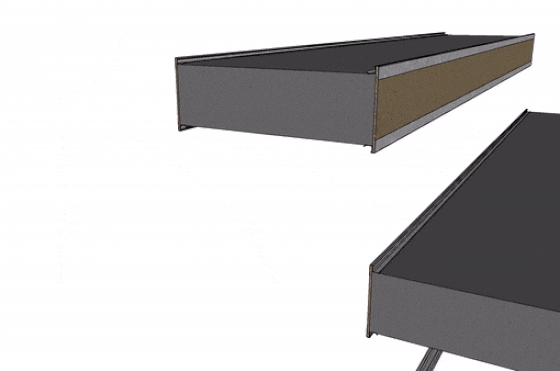 The Ultrapanel 'room in the roof' system is both lightweight and easy to manoeuvre with use of a telehandler, reducing the cost and complexity of expensive lifting equipment and on-site cranage. The  system can be installed by a team of three in just one day to achieve a rapid weathertight building  envelope.