New Roofing Concept Achieves Prestigious Verification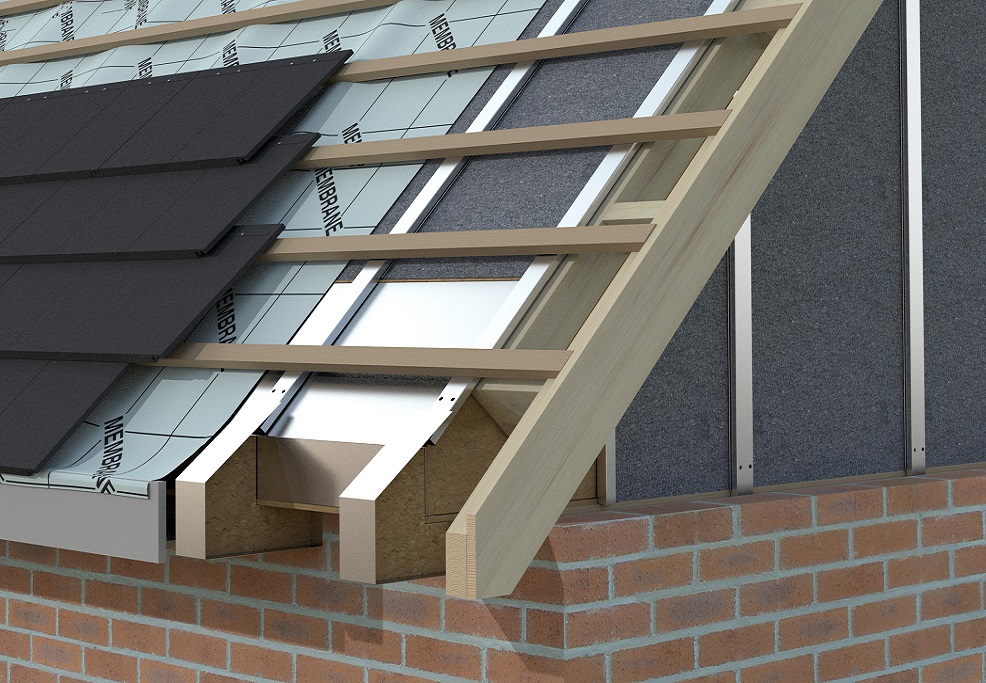 Ultrapanel Building Technologies has become the first 'room in the roof' specialist in the UK to secure both BBA Certification and the prestigious NHBC Accepts mark for its offsite manufactured Ultrapanel roofing system.
Ultrapanel is a totally new precision engineered patented concept in roofing technology that delivers verified fire, weathertight, thermal and structural performance. Tried and tested by one of the most prominent housebuilders – the UK manufactured Ultrapanel 'room in the roof' system can be installed by a team of three in just one day. The highly adaptable offsite manufactured roofing system has been designed to increase return on investment by reducing build times and rapidly optimising saleable residential space by up to 60%.
To achieve BBA Certification Ultrapanel was subjected to rigorous testing and auditing. This process looked at how individual elements performed as well as testing the complete unitised system to certify that it meets the stringent requirements of Building Regulations.
Design and Development Director Andrew Thomson said: "BBA Certification and NHBC Accepts verification demonstrate that Ultrapanel not only meets industry standards but has also undergone independent third-party testing and is covered by NHBC warranties.
"This revolutionary hybrid roofing system has been created to meet the demands of volume housing developers requiring a performance and programme assured roofing solution. With one seamless transaction, the precision engineered Ultrapanel system provides programme and supply chain certainty and is delivered to site as a complete 'room in the roof' kit of parts including all components and fixings at a pre-agreed price."
NHBC Accepts is a comprehensive review service for innovative systems that builds confidence in the use of offsite construction techniques among developers, manufacturers and end users. Launched in 2020, it offers a fast-track route to acceptance, in recognition of the growing importance of modern methods of construction.
NHBC innovation manager, Richard Lankshear, said: "Following a thorough approval process we are delighted to welcome Ultrapanel Building Technologies to NHBC Accepts. An NHBC Accepts certificate is a way of demonstrating that innovative products or systems have already been reviewed thus reducing the risk of delays on site. NHBC Accepts will play a critical role in ensuring developers, manufacturers, lenders and consumers have faith and confidence in the quality of new homes built with innovative forms of construction."
Click here to find out more information about the 'room in the roof' system.