Ultrapanel – the Ideal Spandrel Wall Solution
Take back full control of your build with the gable and party spandrel wall solution from Ultrapanel Building Technologies. A revolutionary flat packed system created that delivers a fast, efficient and cost-effective spandrel solution.
Current spandrel solutions typically require large cranes to lift them into place which can be costly and disruptive to your site. The patent pending Ultrapanel spandrel solution can be installed by any tradesman on site and arrives flat packed and palletised, requiring only a telehandler to lift into place before the rapid roof assembly.
Just in time delivery
Can be built by any tradesman on site
Installed within one hour
No crane required helping avoid on site congestion
Accelerates built time as it can be installed before attic trusses
Easy on-site storage – 1 pallet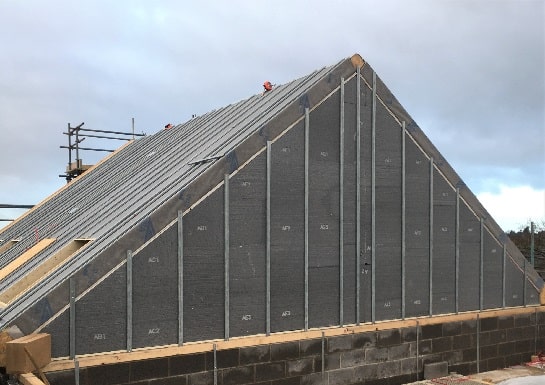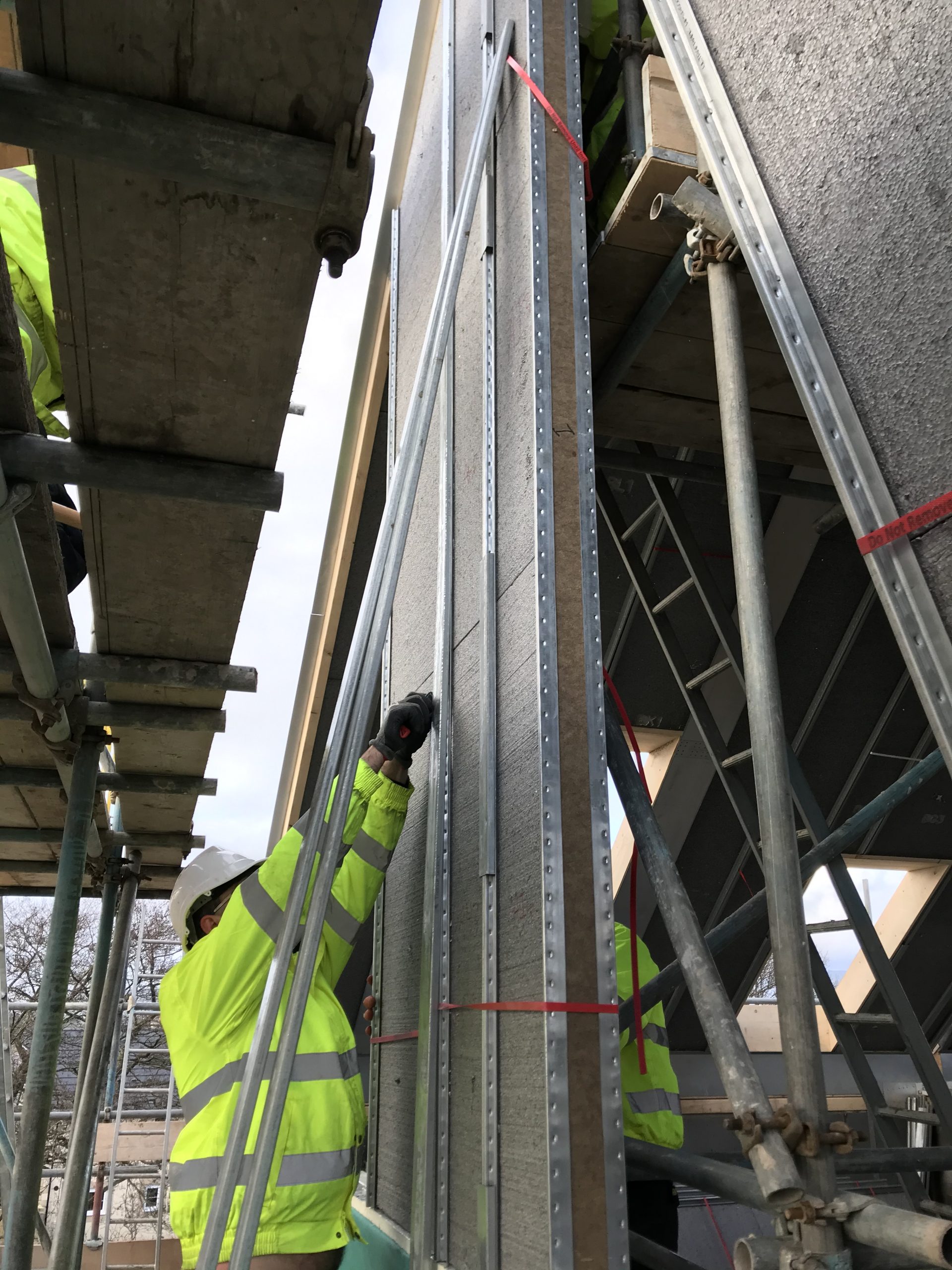 High Quality Finish at Low Cost
The patented Ultrapanel system uses a 600mm wide insulation slab at its core, sandwiched between steel and timber 'I' sections which are then zipped together on site with steel clips to form a strong high quality structural framework. Millimetre accuracy is assured with Ultrapanel thanks to precision fabrication and its patented steel rail system.
The integrated roofing and spandrel panel technology delivers superior quality and substantial cost efficiencies when compared to timber cassettes or SIP systems, typically saving 12%-15% on a four-bedroom detached house.
Peace of mind is assured thanks to NHBC Accepts and BBA certification and the party wall spandrel solution is certified as non-combustible in accordance with EN1365-1:2012.
Applications
Non-combustible Party Walls: Used as  part of a 'room in the roof' solution or in cold roofs where standard timber trusses are used, the Ultrapanel non-combustible party wall is made from a mineral wool slab and is BS476 compliant.
Insulated Exterior Walls: The integrated insulated in the Ultrapanel spandrel wall provides a low U-Value for any 'room in the roof' construction and insulation advantages for future loft conversions in cold roofs.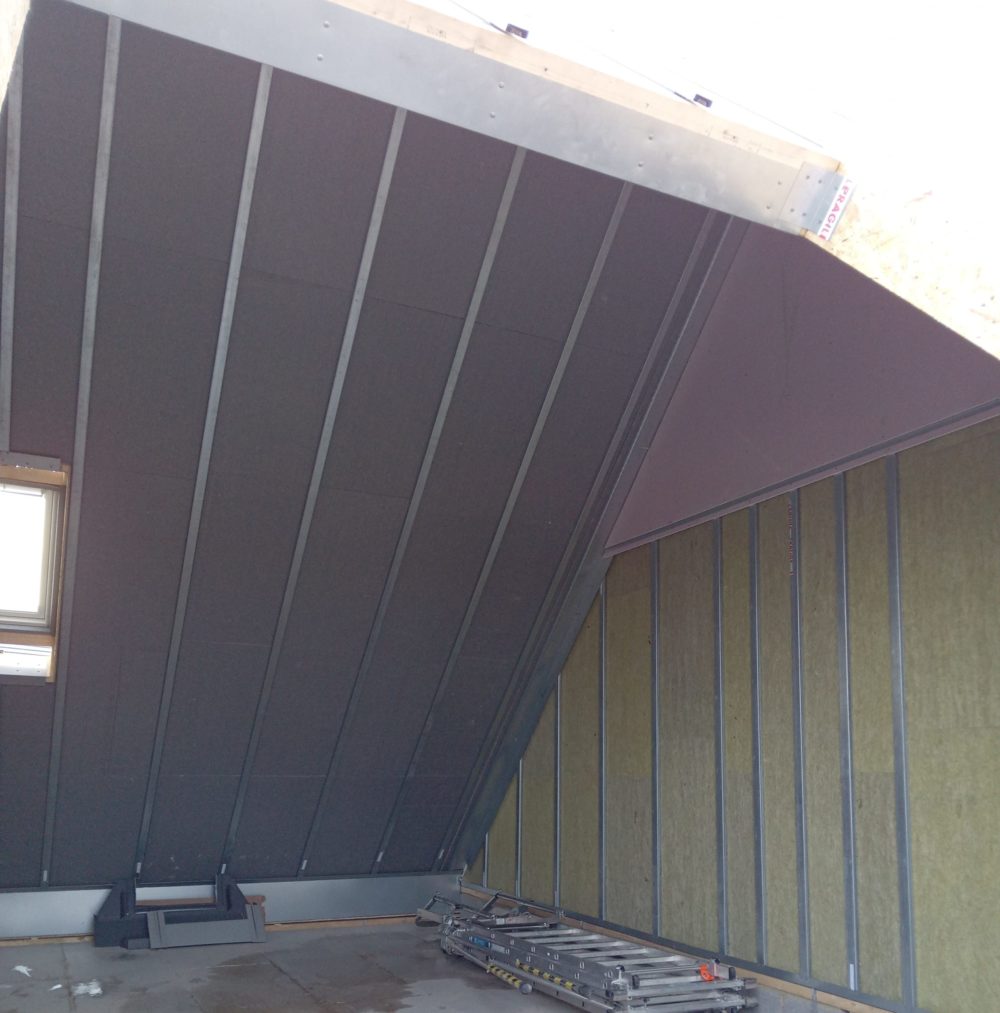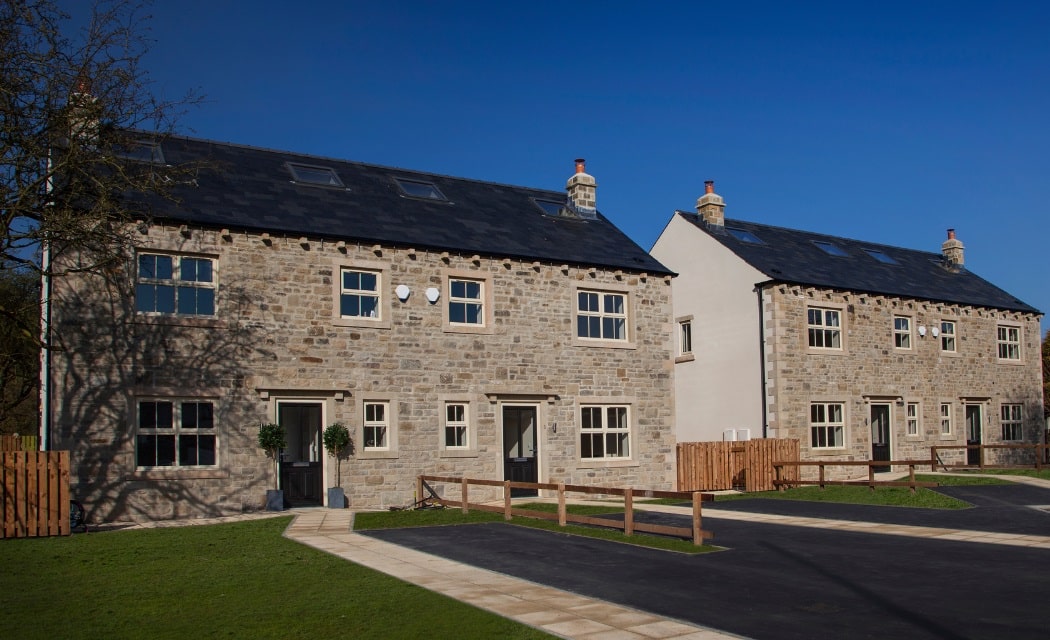 Ideal for Modular Builders
The engineered nature of the Ultrapanel spandrel lends itself also to modular and volumetric manufacturers who need the precision that Ultrapanel provides. With its mm perfect dimensioning/fabrication due to its unique use of steel rails Ultrapanel can be the answer. This contrasts with traditional timber solutions that can be problematic to fit into pre-jigged openings in light gauge steel framing used in modular/volumetric factory built homes.