Spotlight on the 'room in the roof'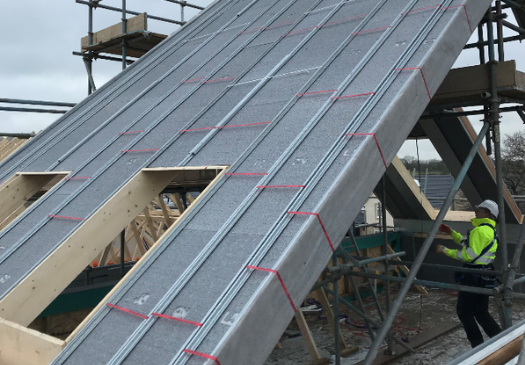 Launched in January 2021, and tried and tested by one of the largest UK housebuilders, the Ultrapanel 'room in the roof' system provides a new take on modern methods of construction in house roofing
Developers worked extremely hard to sustain their rate of building last year in a bid to overcome the backlog in developments due to lockdown, while simultaneously meeting significant increases in demand.
It is no surprise that roofing solutions that support developers in achieving a faster, more efficient rate of building, without compromising on quality or visual appeal, are currently the most popular type of materials being required and installed.
But while housebuilders were focusing on efficiency and aesthetics, the demands of the pandemic meant that buyers had only one thing on their mind – more space. And one underutilised area that this can be easily gained is in the roof.
Mass customisation techniques at high capacity ensure simultaneous volume production of various roof types with vaulted ceilings, mezzanine floor options, and the ability to accommodate dormer or inline windows.
Unlike other complete systems, Ultrapanel arrives on site, flat-packed and is built in a few hours without any need for cranes. Ultrapanel is manufactured by Ultraframe – which invented prefabricated roofing systems back in the 1980s – and has made over 1.5 million roofs to date. With incredibly short lead-times from a high capacity factory, the Ultrapanel roofing system provides the opportunity for mass adoption of 'room in the roof' designs in new homes across the UK.
Originally featured in Showhouse Magazine – click here to read full article.
Click here to find out more information about the 'room in the roof' System.